SIMPSON DESERT QLD | 5-7 JULY 2022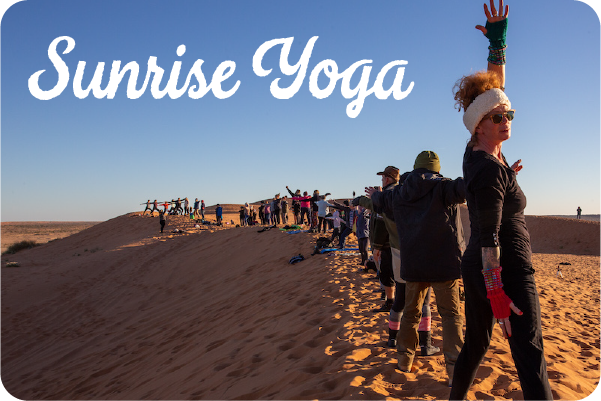 Sunrise over the desert is often a spectacular sight, and the most tranquil time of day - the perfect time for some deep breathing and stretching the limbs to welcome the new day!
When
30 minute session 8am daily: Monday 4th to Thursday 8th July.
Where
Top of Big Red to get the best vantage point to watch the sunrise!
What to bring
Comfortable clothing for stretching and gentle yoga routines. Mats or towels are optional. Most of the session will be in standing position.
Cost and Bookings
There is no charge or bookings for this activity - just come along and join in!