The Storey Players Drama Workshops
SIMPSON DESERT QLD | 5-7 JULY 2022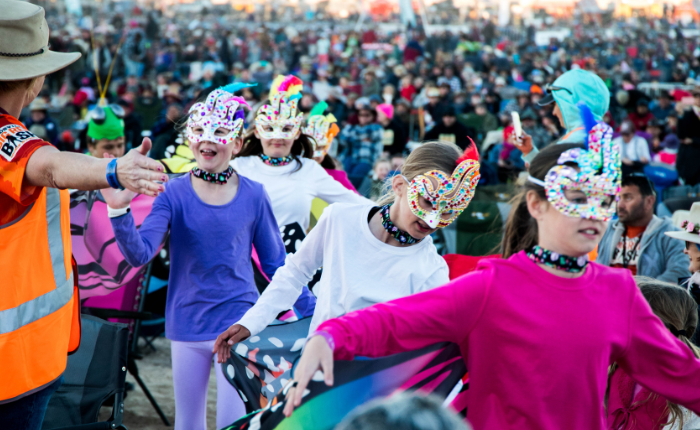 The Storey Players are a charitable organisation whose principle mission is to empower disadvantaged children through drama workshops and storytelling activities to strengthen their self-confidence and increase their literacy skills.
Their first port of all this year is the BRB where they will be running a series of fun-filled workshops for the children of the Bash. The workshops will include drama games, movement, improvisation, silly hats, masks and more!
Come along and make new friends with kids from all over the country at the Big Red Bash Drama Workshop sessions. Each worksop will be divided into age-appropriate groups and are 60 minutes long.
Place are strictly limited, so book early to ensure you don't miss out.
Costs
There is a $15 booking fee to cover admin fees.
Bookings Essential
To register, please send us an email at thestoreyplayers@gmail.com to book your time with your child's name, age and the session you want to attend. We will then send you a link to make a $15 tax-deductible donation to our organisation - please bring proof of payment when you find our space in the Vendor section. 
Due to unavailability of internet to make donations at the Bash participants MUST pre-book.
Session Times
All sessions are 60 minutes long with 15 children per session, categorised into age groups.
Sunday 3rd: 10am - 11am (ages 8-11) 
Monday 4th: 9:30am - 10:30am (ages 12-17) 

Tuesday 5th: 10:30am - 11:30am (ages 8-11) 
Wednesday 6th: 9am - 10am (ages 12-17)