Birdsville is a small outback town situated on the banks of the Diamantina River between the sands of the Simpson Desert and the gibbers of Sturts Stony Desert. The area is steeped in history, from aboriginal meeting places to European settlement in the late 1870s and beyond.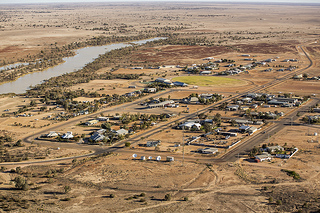 The Birdsville population currently stands at approximately 100. The town provides modern facilities for all travellers along with many thriving businesses. Comfortable accommodation and general supplies are available in the town. Facilities include:
Two service stations & General Store
Post Office
Art gallery
Guided Tours
Police, Medical Clinic and Emergency Services
Tourist Information/Library/Internet Facilities
Airport with a sealed 1700m runway and unsealed cross-strip
Birdsville is located in the Temperate Zone with a generally arid climate. Rainfall average totals 160mm each year occurring mostly in summer with September being the driest month of the year. Daytime temperatures in the region reach an extreme mid 40C in the summer (November - February) down to typical desert nights of 4C in the winter. Milder daytime temperatures reach (15-35C) during the winter months.
The Simpson Desert to the west of Birdsville is a large area of dry, red sandy plain and dunes in Northern Territory, South Australia and Queensland in central Australia. It is the fourth largest Australian desert, with an area of 176,500 km² and is the world's largest sand dune desert.
The desert is underlain by the Great Artesian Basin, one of the largest inland drainage areas in the world. Water from the basin rises to the surface at numerous natural springs, including Dalhousie Springs, and at bores drilled along stock routes, or during petroleum exploration. As a result of exploitation by such bores, the flow of water to springs has been steadily decreasing in recent years. It is also part of the Lake Eyre basin.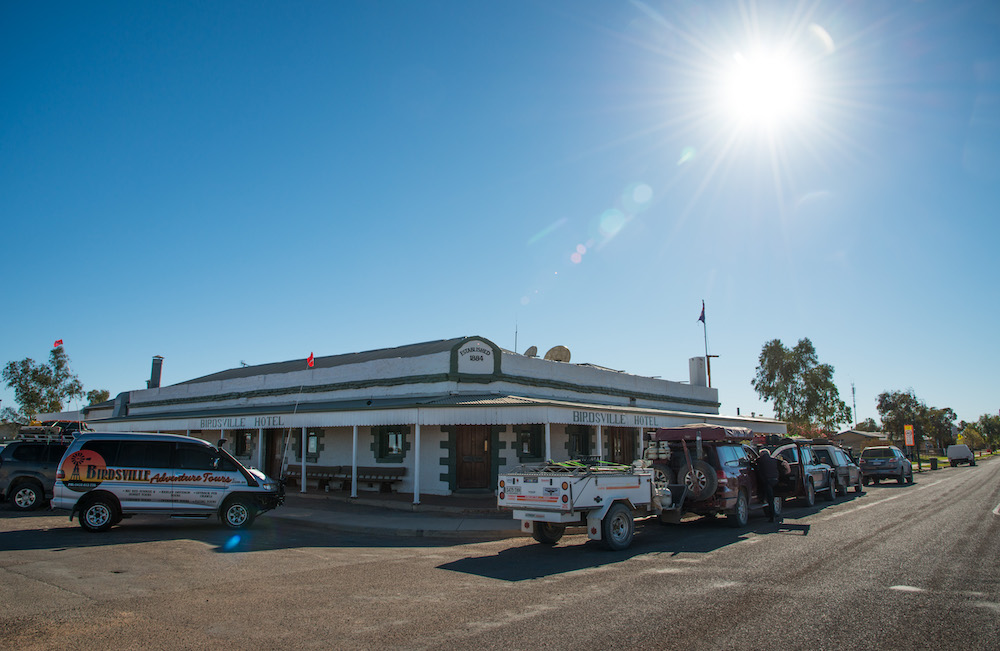 The Simpson Desert is an erg which contains the world's longest parallel sand dunes. These north-south oriented dunes are static, held in position by vegetation. They vary in height from 3 metres in the west to around 30 metres on the eastern side. The largest and most famous dune, Nappanerica, or more popularly Big Red (named by Simpson Desert traveller Dennis Bartell), is 40 metres in height.