Due to high demand, there are very few volunteer positions still available at the 2020 Big Red Bash. Please visit our Volunteer Application Portal to view available positions. Applicants do drop out from time to time as other things come up in their lives, and as they do their positions will become available again. On the Volunteer Application Portal there is a mailing list you can join to receive weekly updates on available positions.
Your Role
You'll apply to be part of one volunteer team. Each team has different requirements including, skills, qualifications. You'll be able to browse detailed information about each team before you fill in the application form.
During the application you'll select your preferred bundle of shifts. This gives you the option to choose when and where you want to work. Bundles range from 15 to 25 hours, and are appropriate to the task. If there is a specific artist you want to see be careful to choose shifts that do not clash with their performance times.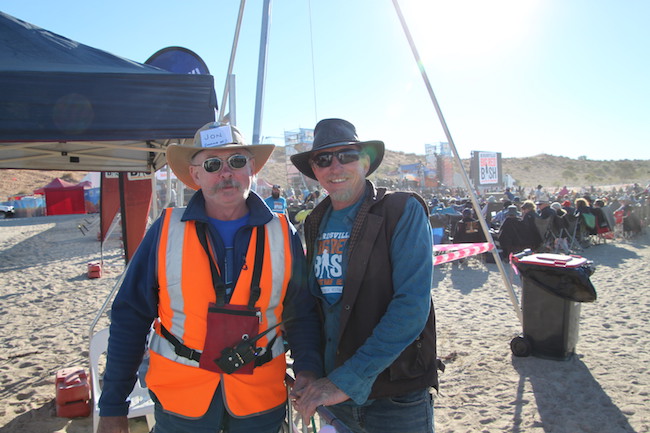 Volunteers will be chosen based on their suitability to the teams and bundles they've applied for. We love people who are prepared to jump in and help out where needed and who have a willingness to be challenged.
Please note:
We try our best to give you your preferred bundles but cannot guarantee it.
Before arrival you'll know your final shifts so you can plan your stay, however we do ask you to be flexible as shifts may change at last minute if contingencies are enacted during the event.
If volunteering during the concert period, we will do our best to structure shifts so that you get to watch some of the concert free of volunteering commitments.
The volunteer teams all have different applicant requirements. Details will be provided on the application page.
Some shifts are held during the concert hours. Make sure you choose carefully so you get to see the events you're interested in. In general, music takes place on the 07/07, 08/07 and 09/07, during the afternoons and evenings. Put your application in early to avoid disappointment!
We suggest applicants tentatively arrange leave from work at the start of the application process to ensure their availability.
If You're Accepted
Once you've applied, we'll let you know whether your application has been successful and then begin to send you information about your role.
Ready to continue?
To apply to volunteer visit our volunteer application portal.